Your Local Fort Mill Divorce Attorney
Getting a divorce is a very difficult time for anyone. The uncertainty that surrounds your life is often overwhelming. However, a divorce attorney can help ease this anxiety, so that you can focus on what matters.
Caring and Confidential Family Law
We are Your Local
Fort Mill Divorce Attorney
At Robert J. Reeves P.C., you will receive the legal assistance and guidance that you need during your divorce. We will work diligently and efficiently with you to help ease the burden on your mind and wallet. Furthermore, and perhaps most important, we are always a phone call away. We believe that communication with our clients is of the utmost importance. So you will remain up to date on the key dates and developments of your case, and you will have access to your attorney around the clock for assistance and advice.
Whatever the domestic issues you face are, your divorce attorney can guide you through the process in a cool and confident manner. Please click here to look at our practice areas or give us a call now!
With our help a phone call away, you will always have peace of mind knowing that your case is in good hands.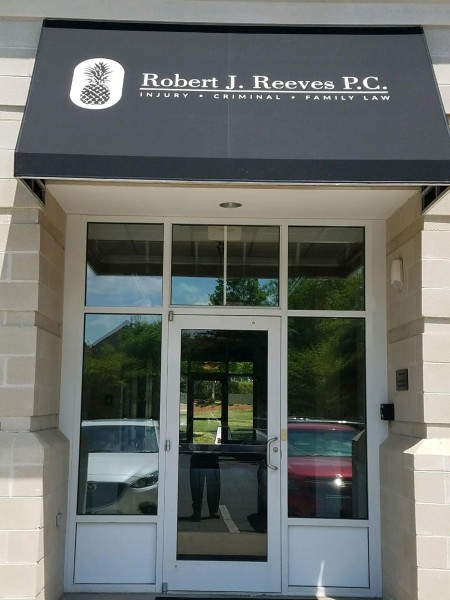 Making Contact with Your Fort Mill Divorce Attorney
If you want to speak with a Fort Mill divorce attorney, do not hesitate to contact us to set up your consultation. One of our attorneys will speak with you on the phone to offer general advice to you. The attorney will answer your questions and decide if you need to come in for a more formal consultation. On the other-hand, if the attorney decides that we cannot help you, he will let you know on the phone. This ensures that you will not waste your time and money with a consultation that would ultimately prove unhelpful.
If you schedule a consultation, you will need to pay our consultation fee of $300 upon arrival at our office. If you cannot meet with an attorney during our normal business hours, an attorney will be happy to meet with you after-hours.
"Thank you for everything Cody.  You have been amazing to me through this whole process and you don't know how much I appreciate it!  You are GREAT at what you do and I appreciate your transparency always and your honesty!"
"You are so good at your job! You made me feel better and safe in just a few words! So glad I hired you! "
"Professional, knowledgeable, honest, and best of all, willing to put in the work. I approached Mr. Burgin during one of the most stressful times of my life. Knowing I was facing an uphill battle, being a single father in pursuit of custody of my 18 month old son. . . . Acting swiftly, Mr. Burgin laid down the ground work for what would become of my situation, giving me unbiased and honest opinions. Throughout the entire process, Mr. Burgin kept me up to date on the status of my custodial issues. . . . This all paid off, and, despite me being an unwed father, I received sole custody of my beautiful little boy."
Google Reviews
★★★★★
I first met Robert Reeves when I found myself needing legal representation after a serious workplace injury. After calling numerous firms and getting...
★★★★★
I've had to hire attorneys in the past, but never experience the most pleasant experience than I got with Attorney Reeves. My husband and I were ru...
★★★★★
Mr. Robert Reeves, You are definitely more than a super lawyer/attorney, you went over and beyond on every step of the way, and then some. The comm...
★★★★★
Mr Reeves is a true pleasure to work with. Even when your at your lowest and feel there is no light at the end of the tunnel he always has a positiv...
★★★★★
Mr. Cody Burgin represented me recently in a family matter. Several calls and voicemails later, to other law firms, Mr. Burgin was more than willing t...
More Reviews
Robert J. Reeves

Robert Reeves is a 27 year veteran trial litigator who focuses his practice on serious personal injury and wrongful death claims in both federal and state courts. He also represents injured workers before the SC Workers' Compensation Commission. . . more
Cody J. Burgin
Cody Burgin was born in Louisville, Kentucky. In 1998, Cody's family moved to Indianapolis, Indiana, and, in 1999, his family moved again to Charlotte, North Carolina. He graduated from Myers Park High School in 2010, after completing a combination of AP and IB courses.  more

Serving Fort Mill and Surrounding Communities
Recent Articles on Family Law
Discussing estate planning with aging parents is an incredibly difficult conversation for all. However, it is an important one that you must have. Everybody needs to be on the same page about important things like end-of-life care, medical decisions, and financial...
Visit
M-Th:  8:30am – 5pm
F: 8:30am – 3pm
(Contact by Phone Anytime)