Other Areas of Fort Mill Divorce Law
Here at Robert J. Reeves P.C., we do more than handle your divorce. Below you will see other areas of Fort Mill divorce law that we will gladly help you navigate. After all, there is more to Fort Mill divorce law than divorce and none of it is easy.
Adoption
An adoption in Fort Mill cannot proceed unless the biological parents consent to it or the court has terminated their parental rights. Furthermore, in the case of unwed fathers, the court may or may not need consent. A Fort Mill court would require consent if the unwed father has show a full commitment to being a father. However, even if the court does not require consent, the unwed father must at the very least receive notice of the adoption.
Our attorneys are here for you whether you are trying to adopt or stop an adoption.
Annulment
Some facts can make a marriage void. In these cases, the court will grant an annulment. Essentially, an annulment declares that a marriage never happened.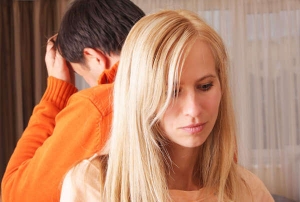 The grounds for annulment are:
Duress
Fraud
Bigamy
Incest
Mental incompetence
Underage
No cohabitation
These grounds are not quite as simple as they may seem. For example, an annulment based on duress requires that you enter the marriage while under duress. It does not mean that you are currently under duress. After all, just about anyone seeking a divorce is under some form of duress at the moment. South Carolina courts only like to grant annulments when absolutely appropriate.
Our attorneys are able to spot a void or voidable marriage after looking at the facts of your case. Instead of going through a divorce, you can seek an annulment. An annulment does not prevent a Fort Mill judge from deciding issues like custody or property division.
Please understand that, while annulments are available, they are very rare. However, simply because you cannot receive an annulment does not mean that you cannot get a divorce!
Mediation
South Carolina requires that all contested domestic issues go through mediation. The goal of mediation is to come to an agreement so that the parties can avoid court. We prefer to end cases with a settlement because the parties have more control over the outcome. That is why our attorneys pride themselves on being excellent representatives of your interests during mediation.
Military
South Carolina is proudly home to many members of our military. That is why it is important for divorce attorneys to know how a divorce can affect a military member in Fort Mill. Our attorneys will work with you to ensure that you understand how a divorce will affect your military assets.
Modification
If your circumstances have changed or your ex-spouse has remarried, you may want to modify an agreement or order. If so, our attorneys are here to give you your options and guide you through the process. Thus, we can help you modify visitation, child custody, child support, or alimony. However, be aware that parties cannot modify property division in Fort Mill.
If you need help with any of these areas or more, even if it's unlisted, contact us. You will speak with an attorney and schedule a consultation if we believe we can help you.